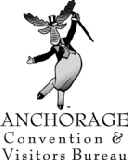 Welcome to Digi-Pics Online

*LKSD we are aware some of the links may not be working correctly. We are out on the coastal side taking photos and will not be able to access our server till this weekend. Sorry for any inconvenience."

Digi-Pics is a digitally based studio. We offer both photography and videography.

Digi-Pics can come to your location (we are willing to travel to where your event is located), or you can make an appointment to visit us in our studio.

To keep friends, family and business associates in touch with you, we can post your event to our website.

Please review some of our samples.

We offer many different packages and one of them is sure to suit your needs.

Give us a call and we can discuss the particulars.

To see our "Privacy Statement" please click here.

To see a list of some of our clients please click here.