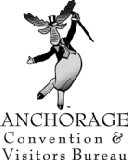 Accessing Images Online :
Please note that another company is hosting Digi-Pics website.

Checking out difficulties :
Please make sure to put the WWW in front of the web address it should read www.digipicsonline.com otherwise it will empty your cart. Our cart is hosted by another company called Superb.Net which may appear to your computers security settings as an invalid or expired certificate. The certificate is valid.

Events are listed alphabetically.
You can access photos by clicking on the "Events and Photos" button located on the left side menu, some events are password protected as requested by the client.
There are times when you need to hit the refresh key on your browser for the link to appear. (Some browsers do not refresh automatically).

Photos make take a few days to post to the website. If your event or personal picture is not posted within one week of having pictures taken,
please contact custserv@digipicsonline.com to check on the status.